Parents
Parent Resource Page
Have you been wanting to get more involved in your child's school ? Penn Treaty is holding a SAC (School Advisory Council) meeting, so…
Join the SAC Team!
The meeting will be Thursday, November 4, 2021 at 5:30PM. You can attend by clicking on the zoom join link below:
https://philasd-org.zoom.us/j/85325694520?pwd=Sys0enpVbVh0M2ZyZmZ1V1BUWHlxZz09
SAC has 3 major goals:
Support Academic Achievement
Improving School Climate Culture
Strengthening Family Engagement
If you cannot attend the meeting, but interested in learning more, email kneilson@philasd.org or call 215-400-3800 and ask for Ms. Neilson.
Parents Have a Right to Know
Copy of FY21 RTK Letter Albanian (1
Copy of FY21 RTK Letter Spanish (1)
PT Parent and Engagement Policy 2020-21
PT School Parent Compact 2020-21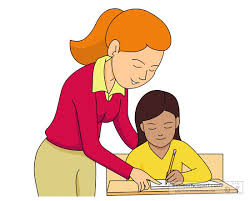 ---
Chromebook distribution and repair locations.
Hours:
Monday, Tuesday, Thursday and Friday: 9 a.m. to 3 p.m. Wednesdays: 9 a.m. to 5 p.m.
Fitzpatrick Annex Building
(rear of Fitzpatrick Elementary School)
4101 Chalfont Drive, Philadelphia PA 19154
Martin Luther King High School (parking lot entrance on Haines Street)
6100 Stenton Avenue; Philadelphia, PA 19138
South Philadelphia High School at 2101 South Broad Street